What is EPIC?
"Today there are more options than ever for ethnographic work across industries and yet change remains at the heart of the EPIC community. Our job is not only to do research, but to get organizations to act on the knowledge that we create. If our motto is to advance the value of ethnography in industry, we want to do so by enabling you who are doing the hard work of change to stand out in your home organizations, to work more effectively with partners, and to grow into new areas of value. "
—Maria Bezaitis, President, EPIC Board
EPIC promotes the use of ethnographic principles to create business value. We are a diverse, global community of practitioners who build deep understandings of people and their practices to ensure that innovation, strategies, processes, and products are anchored in what matters to people in their everyday lives. EPIC people come together at our annual conference and year-round on epicpeople.org to learn, share expertise, create knowledge, and expand opportunities for our work. We invite you to explore our open access library and learn about EPIC Membership.
---
Who Attends EPIC?
"EPIC is a terrific experience and really useful for any kind of practitioner, designer, or researcher in business. It's just been fantastic—learning top-notch thinking, great sharing, and most of all connection and conversation."
—Annette Priest, Managing Director – Strategic UX & Product Design, The Advisory Board Company
EPIC is the premier international gathering on ethnography in business. Our diverse attendees come from every industry, including Fortune-500 companies, the world's top technology firms, management consultancies and design studios, universities and NGOs, public policy organizations and think tanks.
Our program is as diverse as our community, offering a variety of presentation and discussion formats, as well as opportunities to engage with each other in formal and informal settings. Here's an overview of types of programming you can expect in 2018.
When EPIC people gather we grow together, access global expertise, gain knowledge and concrete skills, find new business partners and opportunities, and make the invaluable connections that have grown EPIC into an essential, year-round community.
---
The Value of Being There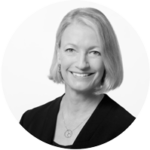 "One of the greatest benefits of communities like EPIC is that our collective insight is larger than any specific paper, and our collective connections into many kinds of industries gives us an opportunity to create synergies and cross boundaries."
—Elizabeth Churchill, Director of Ux, Google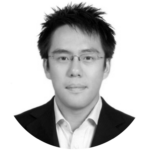 "The more I find myself tackling digital change at the FT, the more I come to believe that understanding and influencing company culture is at the heart of what I do. I have operated on instinct so far, and I wanted to learn more about approaches, methods, competencies and theoretical frameworks that others have developed."
—Robin Kwong, Head of Digital Delivery, Financial Times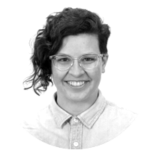 "As ethnographers we have the opportunity to highlight voices that are often silent. But not just the voices themselves—we're able to analyze and create structure and ways of understanding and moving forward that are more empowering, not only for corporate stakeholders but for the folks that we're actually in the field with."
—Es Braziel, UX Researcher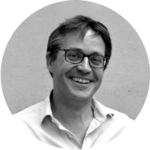 "The EPIC community really is at the cutting edge. If you want critically engaged, practically focused and theoretically informed accounts of the present, come to EPIC. People are generously sharing the best of new thinking, theories and practices."
—SIMON ROBERTS, STRIPE PARTNERS
---
---
Connect
Please contact us with questions or comments and join EPIC people on these channels: