Design & Data
Thursday, 11 October, 8:30–9:40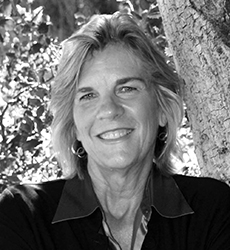 Chair
Jeanette Blomberg
Distinguished Researcher, IBM Almaden Research Center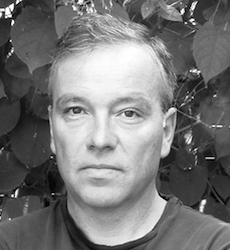 Panelist
Professor, Department of Art, Emerging Practices, State University of New York at Buffalo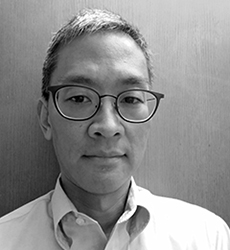 Panelist
Director of Data Science, Fisher Center for Business Analytics, University of California Berkeley
What does a data expert see when they look at a design problem? This panel will immerse us in the practices of two data experts, both of whom have collaborated with ethnographers, as they navigate through design challenges in different ways. Chair Jeanette Blomberg will draw the panelists and audience into conversation about synergies and challenges for interdisciplinary design collaborations.
Participants
Jeanette Blomberg is Distinguished Researcher at the IBM Almaden Research Center and Adjunct Professor at Roskilde University in Denmark. She has done foundational work on ethnography in design processes over three decades, and her current research is focused on organizational analytics and the linkages between human action, digital data production, data analytics, and business and societal outcomes. Before joining IBM, Jeanette was a member of the Work Practice and Technology group at the Xerox Palo Alto Research Center (PARC), Director of Experience Modeling Research at Sapient Corporation, and Industry-affiliated Professor at the Blekinge Institute of Technology in Sweden, where in 2011 she was awarded an Honorary Doctorate. Jeanette holds a PhD in anthropology from the University of California, Davis, where she was a visiting professor and lecturer in cultural anthropology and sociolinguistics. She has been an active member of the EPIC community since its inception. Just a few of Jeanette's key publications are "Positioning Ethnography within Participatory Design," "Reflections on 25 Years of Ethnography in CSCW" (with Helena Karasti), An Anthropology of Services (with Chuck Darrah), and several important EPIC papers.
Artist-Engineer Marc Böhlen, aka RealTechSupport, is Professor of Computational Media at the State University of New York at Buffalo, where he co-founded the Department of Media Study's PhD program. His art work has been shown internationally and recognized in several awards including the VIDA/ALIFE award (2004) and the VILCEK digital arts award (2014). RealTechSupport and its research division RTS.RESEARCH seek new qualities from quantitative processes, supporting technical systems such that they become open to scrutiny and supportive of curiosity. They promote diversity in machine culture and innovation in mixed methods research methodology. Böhlen's recent publications include "Killer Robots as Cultural Techniques," "Watson Gets Personal: Notes on Ubiquitous Psychometrics," and "The Making of Robot Care."
Thomas Lee is the Director of Data Science at the Fisher Center for Business Analytics at Haas School of Business, UC Berkeley. He teaches the core undergraduate course on decision modeling and is an architect of the business analytics curriculum at the Haas School. Tom's research focuses on information and communication technologies to support innovation and new product development, including text and sequence mining methods. He has been a data science fellow at frog Design and has taught for Cooper Design on the integration of data science and user experience design methods. He has also served as a visiting scientist at the Computer Security Division of the National Institute of Standards and Technology, a research engineer at MITRE Corporation, and a contractor at DynCorp-Meridian. Tom holds a BA in Political Science and a BS in Symbolic Systems from Stanford, and an MS in Technology Policy and PhD in Engineering Systems from MIT.
---
What's Fair in a Data-Mediated World?
Friday, 12 October, 8:45–9:45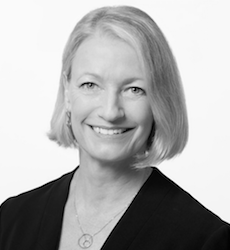 Chair
Elizabeth Churchill
Director of UX, Google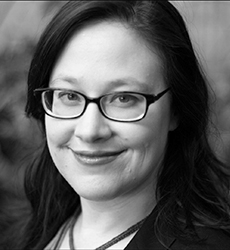 Panelist
Miriam Avery
Mozilla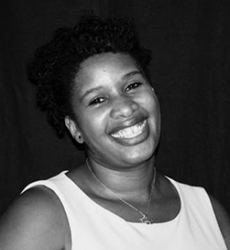 Panelist
Astrid Countee
Data for Democracy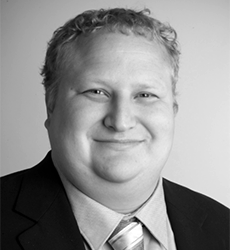 Panelist
Nathan Good
Principal, Good Research LLC
This panel will discuss questions of fairness and justice in data-centric systems. While the many social problems caused by data-centric systems are well known, what options are available to us to make things better? Chair Elizabeth Churchill will draw the panelists and audience into conversation about making change on many levels, in our daily work as well as larger-scale collaborations.
Participants
Elizabeth Churchill is a Director of User Experience at Google. She has built research groups and led research in a number of well-known companies, including as Director of Human Computer Interaction at eBay Research Labs, Principal Research Scientist and Research Manager at Yahoo!, and Senior Scientist at PARC and Fuji Xerox's Research lab. Elizabeth has more than 50 patents granted or pending, 5 co-edited and 2 co-authored books (Foundations for Designing User Centered Systems and Designing with Data), and over 150 publications in theoretical and applied psychology, cognitive science, human-computer interaction, mobile and ubiquitous computing, computer mediated communication, and social media. She presented a paper at the first EPIC conference and has made many important contributions since. Elizabeth is also Secretary/Treasurer, Vice President Elect, and Distinguished Scientist and Distinguished Speaker of the ACM. She holds a BSc in experimental psychology, an MSc in knowledge-based systems from the University of Sussex, and a PhD in cognitive science from the University of Cambridge.
Miriam Lueck Avery is an anthropologist and foresight strategist. She sits in the Emerging Technologies R&D group at Mozilla, where she has been building a foresight capability sensing change, communicating vision, explore new opportunities to shape an internet that truly puts people first. She cut her teeth on futures at the Institute for the Future, where for the past decade she investigated how we may take care of ourselves and one another through health care, food, work, caregiving, and technology, as well as leading the Foresight Studio training initiative. She holds a degree in Anthropology from UC Berkeley.
Astrid Countee is the Community Manager for Data for Democracy, an inclusive community of data scientists doing social good, and an anthropologist at New Knowledge, the sister organization to Data for Democracy, defending the internet from disinformation. Previously, she worked as a Director for Tech for Justice, a software engineer at HP, and a data analyst in the energy industry. Astrid has focused her career on mixing and matching social science and technology to create products and experiences that resonate with others. A data-loving anthropologist, she has found a sweet spot with data science where technical skills, social identity and understanding, and domain knowledge combine. Astrid holds BA in psychology from Baylor University and an MA in applied anthropology from University of Houston. She is currently pursuing a master's in computer science and math from University of Houston-Victoria.
Nathan Good is Principal of Good Research and a faculty member in UC Berkeley's Master of Data Science Program. He specializes in user experience research, modeling and investigating behavior where design overlaps with data. He is a co-author of the UC Berkeley web privacy census and contributing author to books on privacy and the user experience of security systems. Prior to Good Research, Nathan was at PARC, Yahoo and HP research labs. At Berkeley, he worked with TRUST and the Samuelson Law & Technology Clinic and was a member of the 2007 California Secretary of State Top-to-Bottom Review of Electronic Voting Systems. Nathan has published extensively and holds patents on software technology for multimedia systems and event analysis. His research has been reported on in theEconomist, New York Times, CNN, and ABC and he has testified on his research before the House, Senate, and FTC. Nathan holds a PhD in Information Science and a MS in Computer Science from UC Berkeley.