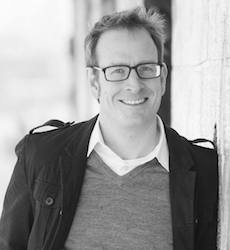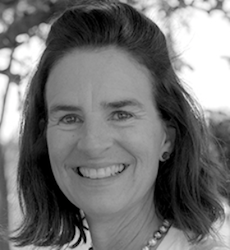 Instructors:
Matt Bernius, Sr. User Researcher & Strategist, Measures for Justice
Elizabeth Anderson-Kempe, Sr. User Researcher, Amazon
REGISTRATION IS CLOSED
Tuesday, 9 October, 9–12:00, East-West Center
25 participants, fee: $100  • How to Register
Overview
As ethnographers and qualitative researchers, we are used to telling other people's stories. In order to have rewarding careers doing what we love, it's equally important to learn to effectively tell our own story as well. This tutorial will explore different approaches to clearly and compellingly positioning research skills and past project experience to advance your career. The session is specifically tailored for people looking to make career transitions (e.g., from academia into industry, into or out of freelance, to ethnography from other fields, or from one job to another).
Participants will learn and practice:
Approaches for clearly and concisely discussing past research experiences
Tools for translating and communicating your skills in the language of the domain or field you aspire to join
Frameworks for developing case studies and research portfolios
Strategies for tailoring your story for multi-stage interviews
During this interactive session, participants will work on developing their own professional narratives, getting coaching and feedback from the instructors and their fellow attendees. Participants will also gain experience translating past research work into a case study.
Participants are asked to bring a job description (or other relevant documentation) for the type of role they hope to pursue, as well as a printed resume or CV.
Instructors
Matt Bernius is a design anthropologist and experience strategist who has helped a wide range of clients, including Autodesk, Boeing, Google, Honeywell, Kodak, Mozilla, and PricewaterhouseCoopers better understand the needs of their customers and employees through a wide range of research projects. He is currently the Senior User Researcher and Strategist at Measures for Justice. Prior to that, Matt ran his own independent practice. He also worked at Effective Inc., an experience design firm based out of Denver, Colorado and spent time as a visiting professor at the Rochester Institute of Technology (RIT). Matt holds a master's degree in the Social Sciences from University of Chicago, a bachelor's degree from RIT, and was a PhD student in Cultural Anthropology at Cornell University.
Elizabeth Anderson-Kempe is a Senior User Researcher at Amazon. Her career has spanned academia, industry, and consulting: she earned a PhD in American Studies, taught at the University of Minnesota, then became Senior Research Manager at E-Lab and Director of Experience Modeling at Sapient, organizations that did pioneering work in ethnography in business. Elizabeth also co-founded a successful consultancy business and EthnoHub, which provides online tools for qualitative data collection and analysis. She has contributed to the EPIC community for a decade, serving on multiple advisory and program committees and curating conference authors and presenters.
How to Register
Tutorial registration is open to all EPIC2018 attendees. You can purchase tutorial tickets during conference registration, or login to your existing registration and add a tutorial. When tutorials fill you may join the waitlist, but we recommend registering for your second-choice tutorial, since we see very few cancellations.