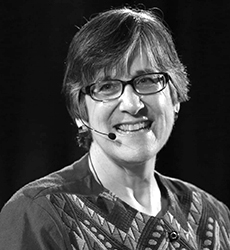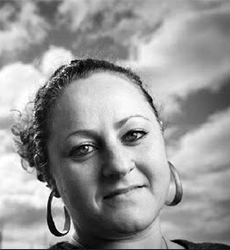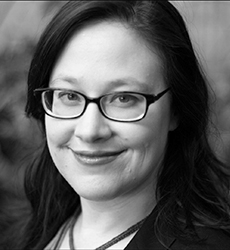 Instructors:
J.A. English-Lueck, San Jose State University
Tessa Finlev, Institute for the Future
Miriam Lueck Avery, Mozilla
REGISTRATION IS CLOSED
Tuesday, 9 October, 9–12:00, East-West Center
25 participants, fee: $100
Overview
This tutorial will share essential skills and methodologies from applied foresight research: signals (aka horizon scanning), drivers (aka megatrends) and scenarios. We will take a "cooking show" approach: practicing methods together but offering pre-prepared materials to accelerate our pace. How do these methodologies interact with practice and embodiment theories, and other tools from anthropology and social science backgrounds?
Instructors will draw on years of experience teaching the skills of foresight to students, clients, and stakeholders of many disciplinary backgrounds. We'll pull out the distinct advantages of practicing foresight from an ethnographic perspective. The tutorial consists of extensive hands-on group work followed by discussion and unpacking.
For the sake of clarity, participants will work on a shared exercise during the tutorial. We'll also include many examples from work in autonomous vehicles, mixed reality, and smart cities throughout. We'll practice the skills themselves, and discuss how to enlist help to spread those skills in different kinds of organizations.
In this tutorial, participants will learn to:
Situate weak signals scanning methodologies among other kinds of ethnographic and contextual observation

Describe the power of dynamic (change over time) frameworks for unifying different kinds of evidence

Integrate alternative futures as a tactic for overcoming ethnocentrism and tempocentrism within business processes
Participants should bring laptops and will be asked to complete a light reading assignment and three simple (10-30 minute) exercises prior to the tutorial to help us make the most of our time together.
Instructors
Jan English‑Lueck is a Professor of Anthropology at San Jose State University and a Distinguished Fellow at the Institute for the Future. She has written ethnographies about the anthropology of work, science and technology among California's alternative healers, and China's scientists. She is also the author of several books on SiliconValley including Cultures@SiliconValley, winner of the American Anthropological Association's 2006 Diana Forsythe Prize for the anthropology of science and technology. English-Lueck is currently President of the American Anthropological Association's Society for the Anthropology of Work. As a member of the graduate faculty in applied anthropology, she integrates ethnographic design futures into her students' training.
Tessa Finlev is Research Director for Ethical Futures at Institute for the Future. She's a leader in IFTF's EDU program, developing and delivering futures thinking training to public and private sector practitioners around the world. She is also a contributor to ongoing research for IFTF's Future 50 partnership. Tessa regularly teaches futures thinking methodology to audiences around the world—from Kenya to Sudan, Ukraine to Ethiopia, and of course, virtually. She brings a focus to how shifting power dynamics and new identities are shaping the way we do everything—including how we innovate, work, design policy, and even how we reach new markets. She holds degrees in anthropology and international political economy and development and has a distinctly global perspective on possible futures.
Miriam Lueck Avery is an anthropologist and foresight strategist. She sits in the Emerging Technologies R&D group at Mozilla, where she has been building a foresight capability sensing change, communicating vision, explore new opportunities to shape an internet that truly puts people first. She cut her teeth on futures at the Institute for the Future, where for the past decade she investigated how we may take care of ourselves and one another through health care, food, work, caregiving, and technology, as well as leading the Foresight Studio training initiative. She holds a degree in Anthropology from UC Berkeley.
How to Register
Tutorial registration is open to all EPIC2018 attendees. You can purchase tutorial tickets during conference registration, or login to your existing registration and add a tutorial. When tutorials fill you may join the waitlist, but we recommend registering for your second-choice tutorial, since we see very few cancellations.