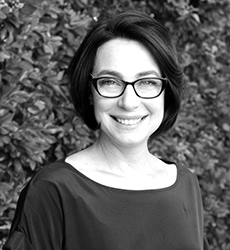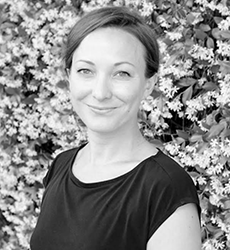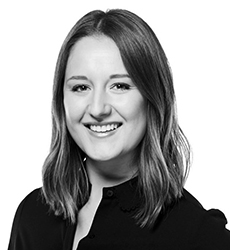 Instructors:
Susan Kresnicka, President, Kresnicka Research & Insights
Karis Eklund, Research Manager, Kresnicka Research & Insights
Jaymie Wahlen, VP, Customer Success, dscout
REGISTRATION IS CLOSED
Tuesday, 9 October, 13:00–16:00, East-West Center
25 participants, fee: $100
Overview
Mobile tools offer ethnographers windows into previously inaccessible moments in people's lives—windows into the private, the mundane, the idiosyncratic. A woman jumps into her car to describe how she feels following a moment of sexual harassment at the gym. A conservative news consumer describes feeling judged by liberals while reading the morning headlines. A fan shares how her favorite sports team helps her get through her morning sickness and first trimester misery. These moments can be captured wherever consumers are, in real time and in context, without an ethnographer present.
Such tools allow us to see patterns in everyday life that, as ethnographers, we don't typically get to see any other way, for example:
Shared meaning: e.g., how people help create, reinforce, and challenge cultural ideas
Decision-making: e.g., how people decide what to consume, when
Derived value: e.g., how people derive value from consumer products, services, and experiences
In this tutorial, we will share techniques for incorporating mobile tools like dscout into ethnographic research and show how we can help clients derive greater value by dimensionalizing ethnography. From recruiting to fielding research, mobile tools offer a multitude of ways to enrich our practice.
In this session, via hands-on exercises and real-world data, you will learn:
Key considerations for designing studies to leverage remote methodologies
Seven types of participant activities for collecting context-rich data
Approaches for combining these modes, and mixing mobile research with traditional methodologies
Techniques for enriching mobile qualitative analysis with quantitative and behavioral data also gathered during mobile studies
Attendees will be invited to participate in a short study via their mobile phones prior to EPIC. Having a laptop in the tutorial will be handy but not required.
Instructors
Founder and president of Kresnicka Research & Insights, Susan Kresnicka is a cultural anthropologist with over 16 years of experience in the commercial sector. Specializing in foundational research to establish core human drivers for consumer behavior, Susan has led large-scale, multi-modal research projects for a range of industries. A student of fandom for almost a decade, she has conducted fan research for a variety of iconic entertainment IP brands, sports teams, and sports leagues, in addition to brands built around passionate hobbyists. Most recently, Susan designed and led a year-long study of fans and fandom through the entertainment branding agency Troika with partner clients A+E Networks, AMC Networks, Fox, Turner, Viacom and Warner Bros. Beyond fandom, Susan has extensive experience in gender research, also using a multi-modal approach with a strong basis in ethnography to understand the nuances of gender in everyday life. She holds an M.A. in social anthropology from The University of Texas at Austin and regularly speaks publicly on fandom, gender, and the value of anthropology in business.
Karis Eklund is a qualitative researcher with over a decade of academic and commercial research experience in the Americas and the Near and Middle East. She holds degrees from Stanford University, University College London, and Universidad del Salvador in Argentina.
Jaymie Wahlen serves as the Director of Success at dscout, a mobile research platform that unlocks meaningful insights into the moments that matter in people's lives. Many of the world's most progressive companies embrace dscout as centerpiece for foundational, generative and evaluative studies and a key input to product and service design. Research leaders and practitioners turn to Jaymie's team for training and expertise on the dscout platform and methodology. In her four years at dscout, Jaymie has worked with Salesforce, Fitbit, Facebook and other clients, reviewing and designing thousands of studies, to help researchers get the most out of their remote research projects. Jaymie has led some of dscout's best-known research, including the "Magic Button" study, exploring the nuances of immediate need in the context of the now-economy, and "Trump Diaries," a longitudinal study that examines in-the-moment thoughts and reactions of voters across the spectrum, during a period of extreme national polarization. Jaymie is a graduate of Indiana University's Kelley School of Business.
How to Register
Tutorial registration is open to all EPIC2018 attendees. You can purchase tutorial tickets during conference registration, or login to your existing registration and add a tutorial. When tutorials fill you may join the waitlist, but we recommend registering for your second-choice tutorial, since we see very few cancellations.