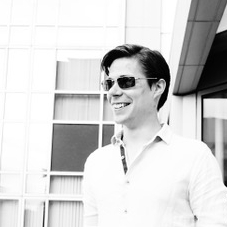 Instructor: Erik Stayton, MIT & Nissan Research Center
REGISTRATION IS CLOSED
Tuesday, 9 October, 13:00–16:00, East-West Center
25 participants, fee: $100  
Overview
Ethnographers are known for studying people in naturalistic, everyday environments. But we are increasingly asked to create and interpret models that represent, or even predict, the social worlds we would usually study directly. Can we use these modeling tools—from simple paper prototypes to complex simulations—to understand how people will engage with products and experiences that do not yet exist?
This tutorial will give you an essential toolkit for using models to study the objects and services of the future. We will place models on a continuum and ask: What, if anything, separates the simulation from the prototype as sources of ethnographic data? How we can use models critically in ethnographic work? What kinds of evidence do they provide? And what can anthropological perspectives add to modeling work done by designers, data scientists, and other colleagues?
In this tutorial, you will:
− Learn science studies techniques to make sense of what models do
− Acquire a framework to analyze models as ethnographic objects
− Practice applying this framework to models relevant to your work
The tutorial will begin with an introductory talk covering relevant theories of modeling from sociology and science studies. The instructor will present a new framework for thinking through different kinds of models and their relationships to ethnography. Participants will use this framework in breakout sessions to examine uses of modeling in their organizations, strategize about how to incorporate these models into their own practices, and weigh the promises and pitfalls of doing so. A wrap-up period at the end of the tutorial will provide time for breakout groups to discuss and share their key findings with each other.
A light reading assignment will be distributed prior to the session.
Instructor
Erik Stayton is an anthropologist and science studies scholar, a PhD candidate at MIT's History, Anthropology, and Science, Technology and Society program, and a seasonal researcher at Nissan Research Center Silicon Valley. He studies the imaginaries and social impacts of automated vehicles, from the lab to the street, and is actively engaged in finding ways to answer questions about technologies that do not quite exist yet. As a programmer, designer, and former student of physics, Erik has a broad spectrum of experience in different methodologies and an affinity for multi-disciplinary and cross-disciplinary work.

How to Register
Tutorial registration is open to all EPIC2018 attendees. You can purchase tutorial tickets during conference registration, or login to your existing registration and add a tutorial. When tutorials fill you may join the waitlist, but we recommend registering for your second-choice tutorial, since we see very few cancellations.