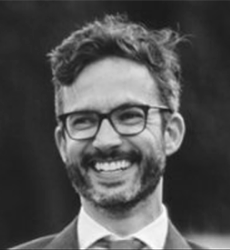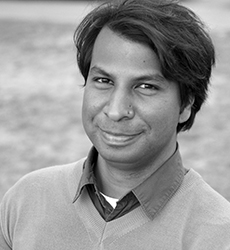 Instructors:
Michaeljon Alexander Scott, Design Research Director, Fjord
Shifath Nafis, Data & Design, Fjord
REGISTRATION IS CLOSED
Tuesday, 9 October, 9–12:00, East-West Center
25 participants, fee: $100
Overview
The investigation of social practices helps us to understand complex issues like substance abuse, violence, and public health, as well as processes like technology adoption, market trends, and organizational change. In this session, we investigate how network analysis and graph theory can be used in conjunction with ethnographic research to understand behaviour and discover how people, events, and ideas relate.
The tutorial will begin with an introduction to key concepts in network theory and how social network analysis works. We will explore case studies, such as identifying people vulnerable to radicalization on social media and employee experience and collaboration within organisations. We'll also look into how concepts of social network analysis can also be used in an integrated way with ethnographic methods. For example, network analysis of survey data and using networks in conjunction with organizational ethnography.
By the end of this session, the audience should understand the basics of network analysis and how it can be integrated in their day-to-day work.
Notes for participants:
• There will be a light reading assignment distributed prior to the session.
• Please bring your laptops—we will be getting hands-on with the data!
Instructors
MJ Alexander-Scott is the Design Research Director at Fjord London, helping ensure genuine human insights drive product and service innovation by drawing on the best of the behavioural and social sciences and putting real people at the heart of the design process. He began his career as a strategist in advertising and marketing before moving to the BBC to established and lead a team of researchers tasked with improving factual content through audience insight, using a suite of approaches including ethnographic research, semiotic analysis and mining the largest datasets in broadcasting. Prior to Fjord, MJ helped establish and grow a social impact behaviour change consultancy, delivering research & insight, behaviour change initiatives and training to a range of government and philanthropic clients, working on issues as diverse as LGBT rights, violence against women and girls, polio, HIV/AIDs, and violent extremism. He has an MSc in Behavioural Science from the London School of Economics and Political Science.
Shifath Nafis is a Data Science Manager at Accenture Applied Intelligence and Data Design Lead at Fjord London, where he spends his days creating Data Products for Search and Recommendation using Multimodal Machine Learning. He has always been interested in the whole range of tasks related to solving problems and building things. Writing software opened his mind to an entirely new way of thinking about building, and he always preferred his answers based on data and not confirmation-bias-susceptible personal anecdotes. As such, he found his sweet spot in applying software and data carpentry to a range of concrete problems such as clinical decision support system for early cancer detection, financial and economic modelling of debtors, nature-inspired algorithms for product design, location-based services, and task-based search engine. He read Engineering Science at Oxford University. On a broader level, he is constantly fascinated by the co-evolution of humans and machines, about how technology is changing and how it is changing people. Practically, this means he loves to question, design and create the future of this relation. When he is not on the lookout for interesting datasets to collect, analyse or interpret, he enjoys exploring the great outdoors, hiking the Munros or kayaking in lochs.

How to Register
Tutorial registration is open to all EPIC2018 attendees. You can purchase tutorial tickets during conference registration, or login to your existing registration and add a tutorial. When tutorials fill you may join the waitlist, but we recommend registering for your second-choice tutorial, since we see very few cancellations.